This June I am pleased to announce that I will be the featured artist at the Society of Arts and Crafts Gallery on Newbury Street in Boston.  I have been working diligently in my little studio, getting inventory ready to sell at the gallery shop.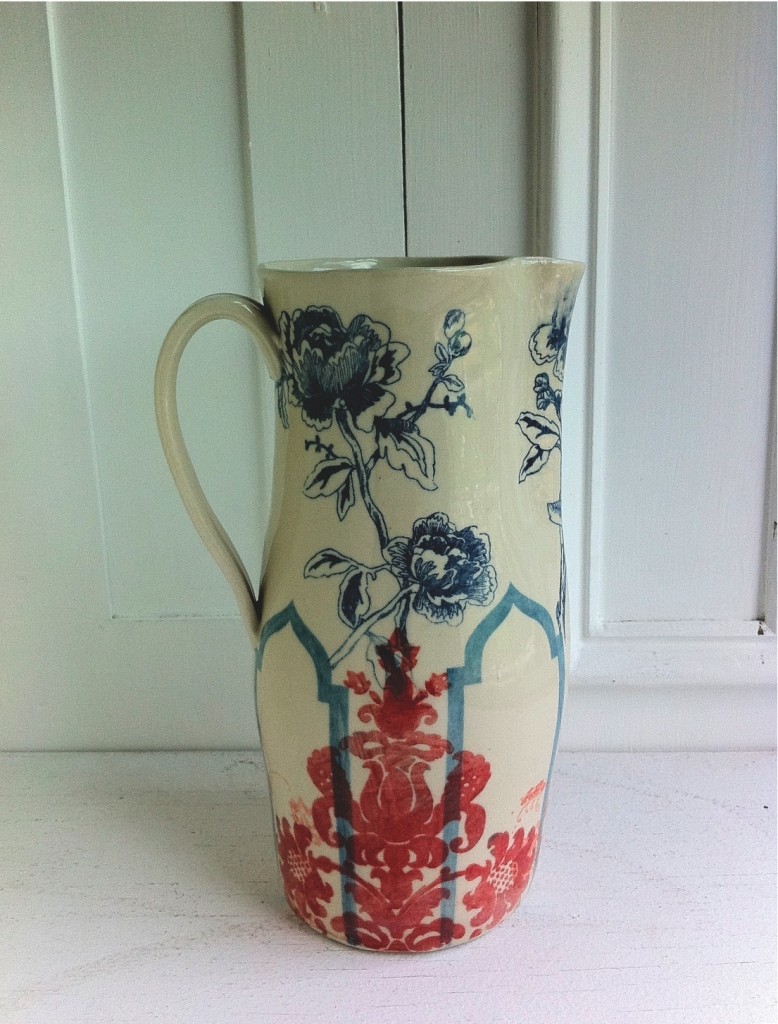 Some of the imagery on this work is new, but not entirely different from what I typically use. Since my trip to Turkey, coming up on 3 years ago, I have been wanting to include more Turkish influences, like the Ogee Archway and multi-colored floral screen prints in my designs.
Above is a thumbnail of a drawing I made and to the left you can see it incorporated onto the surface of the final product. The drawing was inspired by a floral wallpaper pattern.
For the past few years I have been using imagery from The State Rooms in Vienna's Albertina, specifically the Rococo Room.  The image, below right, was scanned from my sketch book.  I drew the floral image on the bottom left when I was in the Rococo Room.  It is a detail from the fabric on the walls and furniture. (I wish that I had stayed and drawn everything in the pattern! It took me 45 min to sketch what you see below.  I will have to go back to draw the rest- some day.) Above it is a quick drawing of a pearl edged knob on located on all of the windows. The image of the knob below is the closest one I could find to the original.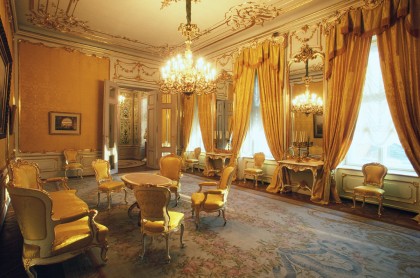 Rococo Room Albertina, Vienna Austria photo by Ann A Blau; Below: Sketchbook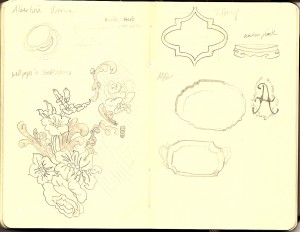 knob: Hickory Hardware at Lowes.com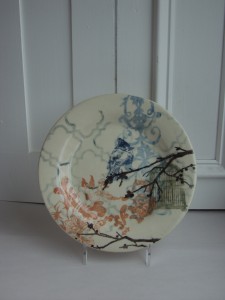 On the plate to the left you can see the salmon pink screen print of the floral sketch above.  I will post more pictures of the work that will be for sale at the SAC gallery on Newbury Street in a few days.